Have You Seen Our

NEW

Everyday

LOW

Prices?
We have drastically reduced our pricing on hundreds if not thousands of parts and accessories for your Morris Minor! Below you'll find some of our top-selling parts and the new pricing. As always, we are here to answer any questions you may have. Simply give us a call, use the chat link above or email us here.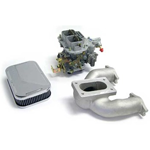 Weber Carb Kits for 1275cc and 948cc
Tired of fiddling with SUs? The Weber 32/36 downdraft carb makes an excellent upgrade! This progressive two-barrel carburettor gives you the best of both worlds-power and economy. While cruising, only the 32mm barrel is operating, when you open the throttle the 36mm secondary kicks in!
Was: $595.00 New Everyday

LOW

Price:

$495.88




Ignition Gold Performance Sports Coil
A standard coil can only do so much, and when compression is raised (as in most high performance engines) or improper fuel mixtures occur something better is needed. This coil is a big improvement over stock and is a direct replacement.
Was: $39.95 New Everyday

LOW

Price:

$32.88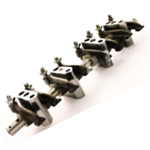 Rocker Assembly 1.5 Hi Lift Forged Rocker
Hi-Lift at half the cost! Race engine practice at street car prices. Using 1.5 ratio high lift rockers has almost become the standard among the racers but at almost $600 for a set of full roller high lift rockers, it's too expensive for most street guys. We have a solution!
Was: $399.95 New Everyday

LOW

Price:

$279.95




See All Performance Parts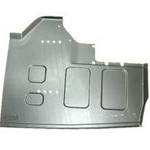 Front Floor Pans
The most common sheet metal problem on the Minor is rusted floor panels. The floor has numerous spots where water can get in and eventually rust the floor. The original floor is all one piece & would be extremely difficult to replace that way. The solution is the grid system.
Was: $69.95 New Everyday

LOW

Price:

$57.88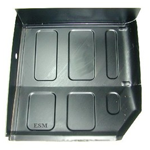 Rear Floor Pans
Floor pans have been produced to allow individual replacement of each side of the front or rear floor. These panels are designed to be replacements, not cover-ups; simply cut out the old floor and weld in the new. Extra metal is provided for overlap seams if desired.
Was: $69.95 New Everyday

LOW

Price:

$57.88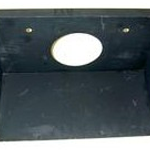 Morris Minor Box Battery
This steel battery tray is located at the back of the Morris engine compartment. If your car still has the original tray you probably have not had a battery in it for the last 20 years. The installation requires some minor cutting and welding.
Was: $119.95 New Everyday

LOW

Price:

$98.88




See All Panels & Sheet Metal Parts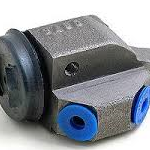 Morris Minor Wheel Cylinders
Some Morris Minors have dual leading shoe brakes on the front. This means that there is an individual wheel cylinder for the leading edge of each shoe. These are noted externally by having the brake adjuster through the wheel rather than on the backplate.
Was: $34.95 New Everyday

LOW

Price:

$25.88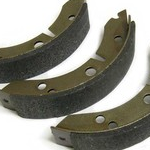 Front Brake Shoe Set 948cc 7 Drum Minor '54-'62
Shoes for 7" front drum brakes, set of 4. Our relined brake shoes are imported from the UK. We sell them outright, no exchange necessary. When replacing the shoes you should also check the return springs FBK112 for wear or damage; you may also want to replace them if they're old enough to be 'tired'.
Was: $39.95 New Everyday

LOW

Price:

$33.88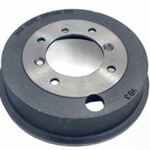 Brake Drum 7" Morris Minor Early '54-'62
7" brake drum. For perfect performance from your brakes the drums must be perfectly smooth and round. You can have your old drums turned if they're not too bad, but there is no specified minimum thickness so you may be taking chances. Ergo, the safest policy is new drums when you can get them.
Was: $39.95 New Everyday

LOW

Price:

$33.88



See All Brake Parts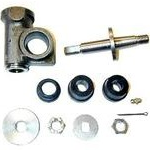 Trunion Kits for Morris Minors
The Minor's method of pivoting the swivel pin (upright) on a threaded housing is quite foreign to most of us, but it actually works fine when everything is in perfect condition. Trunion kits available for left, right, upper and lower.
Was: $59.95 New Everyday

LOW

Price:

$49.88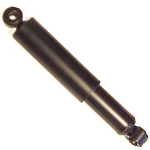 KYB Standard Front Shock Absorbers
A good shock absorber can transform a poor handling car into one that is a joy to drive. KYB brand "stock" shocks, 442001 front and 442002 rear. Shock stroke extends from 8 1/4" closed to 13" full extended.
Was: $39.95
New Everyday

LOW

Price:

$29.95
Morris Minor Front Sway Bar Kit
While the Morris Minor actually had a great reputation for good handling, it was only based on the other cars of its era. The addition of a front anti-sway bar to any Morris Minor will make a tremendous improvement in road feel and self confidence on our modern roads.
Was: $299.95
New Everyday

LOW

Price: $245.88

See All Suspension Parts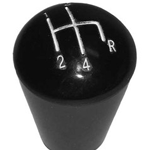 Shift Lever Knob
Reproductions of the original black knob with engraved white shift pattern, complete with anti-vibration rubber insert. More shift knob options available.
Was: $19.95
New Everyday

LOW

Price:

$16.79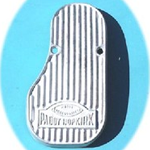 Alloy Pedal Extension
Here's a clamp on, oversize throttle pedal designed and used by rally driver Paddy Hopkirk. In fact it still bears his name. Fits all MKI, II and III Minis (pre '76), Morris Minor and '62-'67 MGBs.
Was: $24.95 New Everyday

LOW

Price: $20.88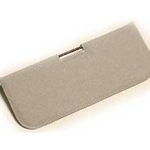 Morris Minor Center Mount Sun Visor - White
We also supply the clips and brackets for these visors. A black option is also available at the new everyday low price.
Was: $59.95 New Everyday

LOW

Price: $49.88



See All Interior Parts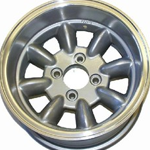 7x13 Minilight Wheel With Caps And Nuts
Deep polished dish wheel with 68mm center cap hole. Includes centre caps and wheel lug nuts. Wheel offset is ET7 (95mm).
Was: $239.95
New Everyday

LOW

Price: $121.50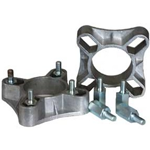 Wheel Spacer 1.25" With Studs - Pair
Many aftermarket wheels, when combined with wide tires, will require the use of spacers to avoid tire rub. Spacers are sold by the pair and this the widest available at 32mm wide and have studded wheel bolts because of the extra length, must not be used for competition.
Was: $54.95
New Everyday

LOW

Price: $45.88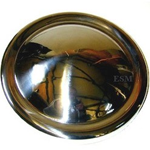 Polished Stainless Steel Hubcap for Morris Minor, 1948-51
Plain Morris Minor Hubcap, 8.5" diameter in moder, rust-free stainless steel. Fits cars from 1948-1951. More hubcap options available for other Morris Minor years, all at new everyday low pricing.
Was: $69.95
New Everyday

LOW

Price: $49.88


See All Wheel & Tire Parts